Welcome to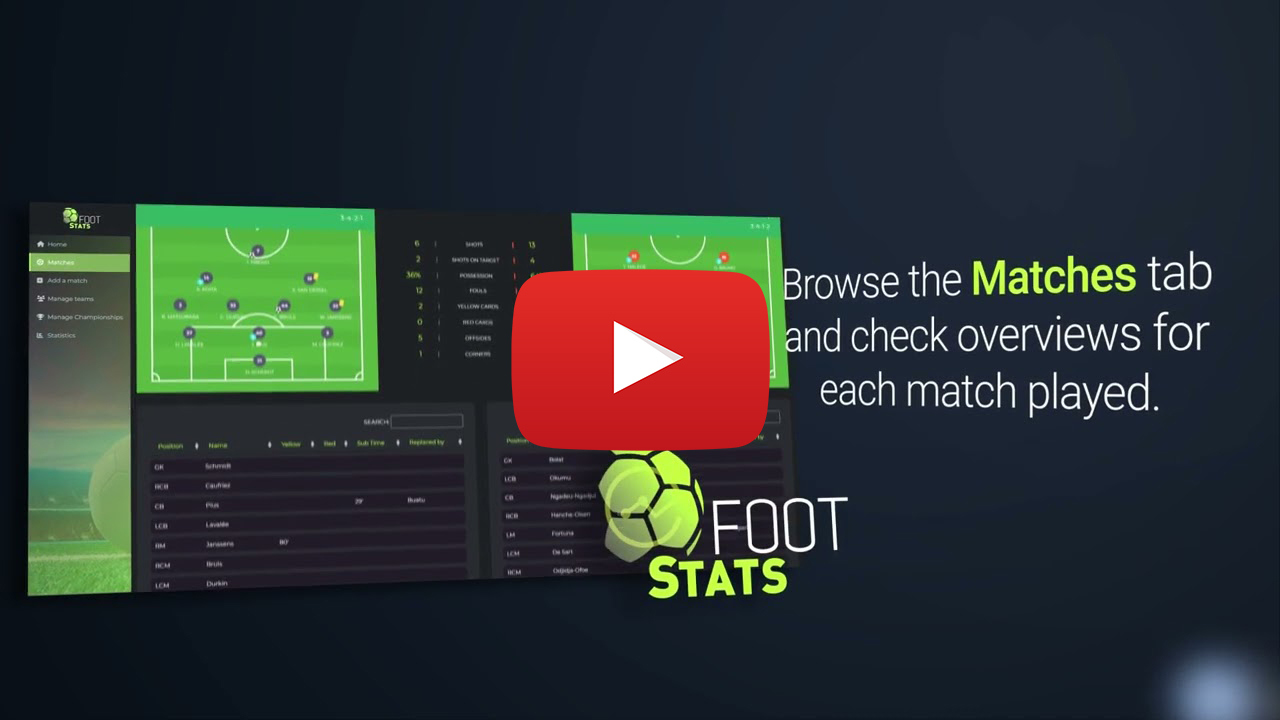 Footstats is a desktop application built with R and Rshiny centered around football statistics reporting and analysis.
What are the uses of Footstats ?
As a visitor, you can check match results, formations, players and stats from multiple championships.
As an organizer/coach, you can centralize results from the matches you're interested in and keep them organized and ready to be consulted.
I'm a simple visitor, how can I use it ?
Feel free to browse and explore the application. A good starting point are the results on the right of the homepage. This can lead you to results from each championship.
Otherwise, you can have a global overview of the championships all together if you click on the Match tab
I want to add my own content and matches, how can I do it ?
There are multiple tabs in the sidebar, each one having a very specific use.
Add a match : Straightforward, you choose a championship and 2 teams and then you fill the rest of the informations. After this, you can click on "Add the match" and it will automatically add up to the rest of the matches.
Manage teams : This tab allows you to add/remove a team and add/remove/transfer players inside those teams.
Manage championships : This tab allows you to add/remove a championship and add/remove teams from each championship.